Traders: It's time to level up
Algos, Bots, and Technical Analysis
The Trading Bot
Education and Tools to Improve Your Trading in ANY Market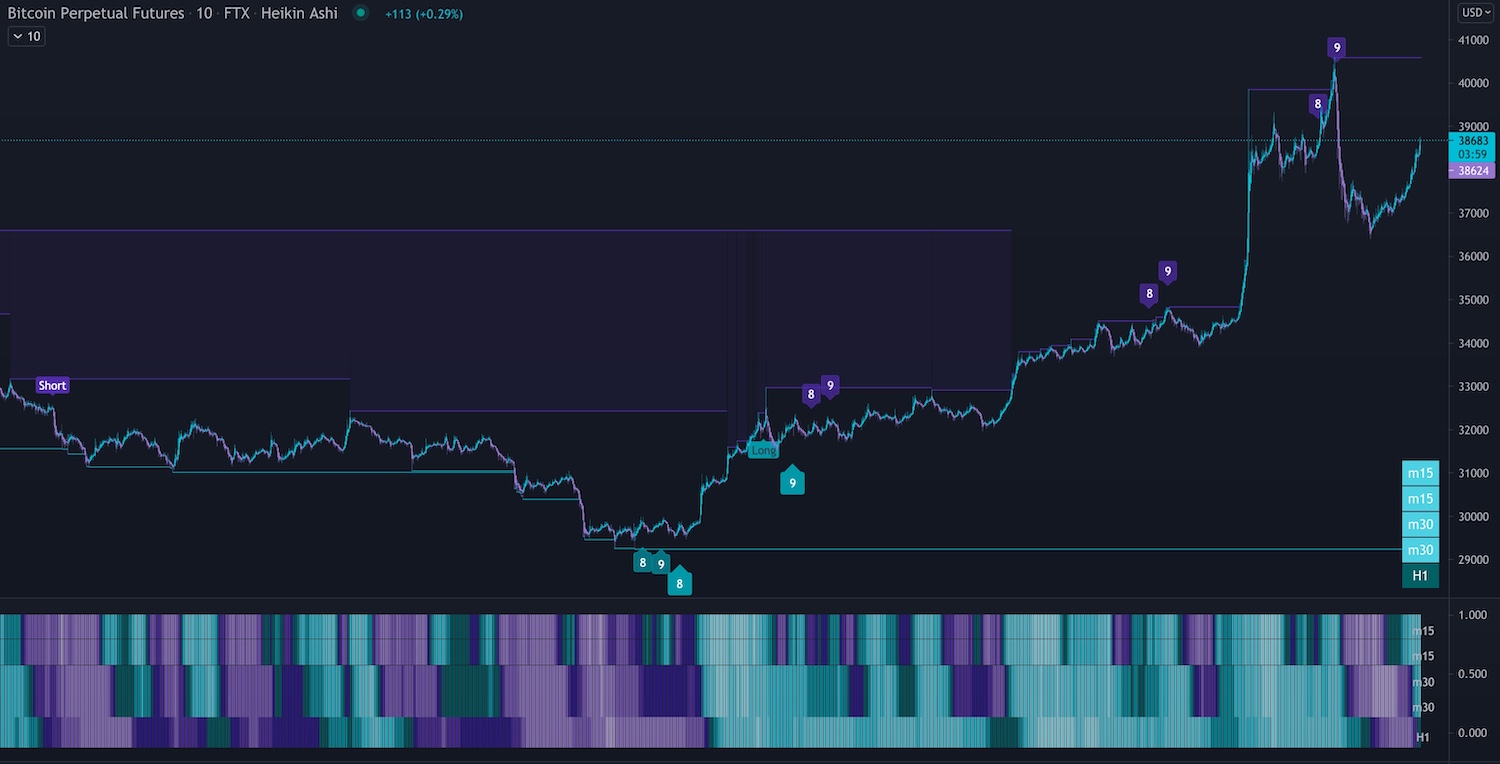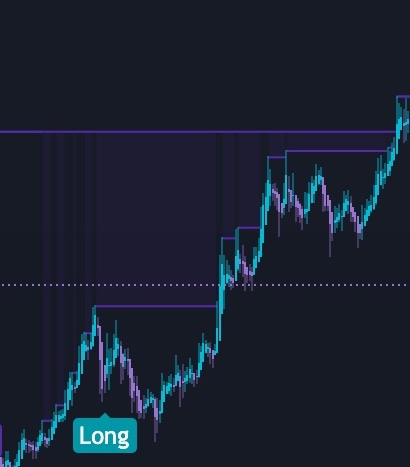 Superior Buy/Sell Signals
Enter the market with an edge at the right time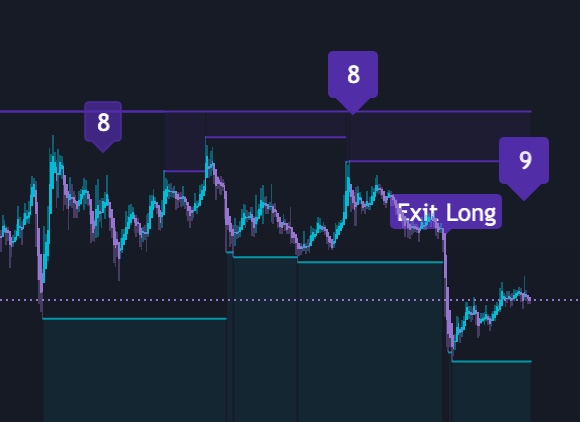 Multi-Time Frame Trend Exhaustion
Use Trend exhaustion signals from higher time frames to know when to exit a trade.
smaller "8" above is a 4H signal on a 10M chart. the larger "8" and "9" is from the D timeframe

Trend Filter Heatmap
Filter your buy/sell signals with multiple higher time frame trend filters.
A nice visual representation of Trend ALSO can be used to filter signals on lower time frame charts.
Keeps you on the correct side of the trend.
From The Blog...
The Ultimate Guide To Support And Resistance Trading Whether you trade stocks, futures, or currencies - when it comes to trading successfully, support and resistance is one of the most powerful tools in your arsenal. In this blog post I will give you a complete guide on how to use […]

**Watch the playlist above to learn about how TD sequential works Tom Demark sequential is a time tested indicator that helps you identify potential reversal zones. It is most effective on 1H time frame and above. TD sequential's ability to call market tops and bottoms are quite impressive TD Sequential […]