Scalping is a trading strategy in which traders buy and sell to take advantage of short-term price movements.
It is one of the more popular trading strategies in the day trading world because it tends to limit your exposure in the market.
This article will teach you how to scalp trade by using trading bots!
Some scalpers trading style seek tiny profits while others go for more profit per trade.
Day trading manually is hard and most people lose money doing it.
Our strategy uses automated signals and we shoot for 1.5% – 5% per trade.
This is a nice scalping strategy that does not require a ton of market research.
Scalp Trading : Stay with the Trend
It's non-sense to trade against the trend and make things harder for yourself.
This is why we use MTF multi-time frame trend analysis to force our bots to never trade against higher time frame trend.
By trading with trend it is much easier to hit your automated take profit levels.
TTB (thetradingbot) entry signals.
We use the TTB algo with MTF Trend analysis to signal our bots to enter the market for scalp trades.
This is done with a Tradingview alert and a webhook to either Alertatron or 3Commas.
Most of our scalp bots are on 3Commas DCA bots.
We set stop losses about 30% out with safety orders to scale-in our positions.
TP (take profits) are set at 3% with a 1.5% trailing take profit.
What to expect with a scalp trading strategy
The goal of this trading strategy is to make profits multiple times per day in each trading session.
You can also tweak this trading strategy for even smaller time frames.
If you do, you may want to reduce your TP % and not go for as much profit.
If your TP % is too high, you can find yourself stuck in trades for too long.
Get In and Get Out Multiple Times Per Day
Scalp trading is a trading style that seeks to get in and get out for profit over and over again.
Day Trading on AutoPilot
Here is an example scalping strategy we are using with MATIC, running for last few days.
It is trading long only on FTX exchange and can withstand a 40% drop in MATIC price without hitting SL.
It uses as max approx $400 if all safety orders are hit.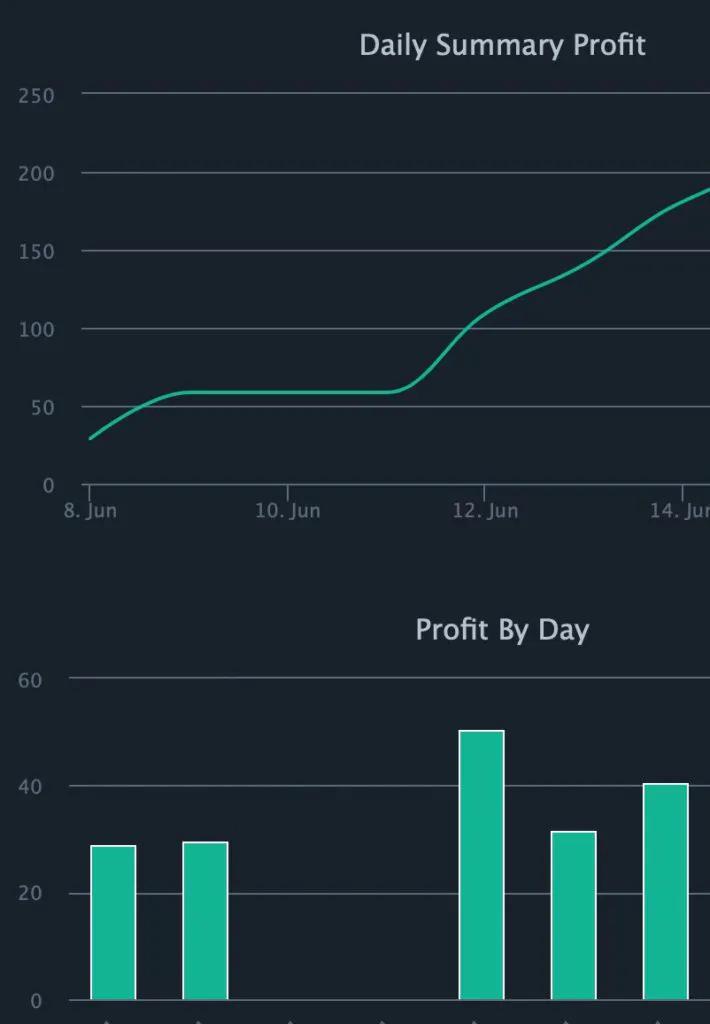 Here are the 3Commas Settings for this bot.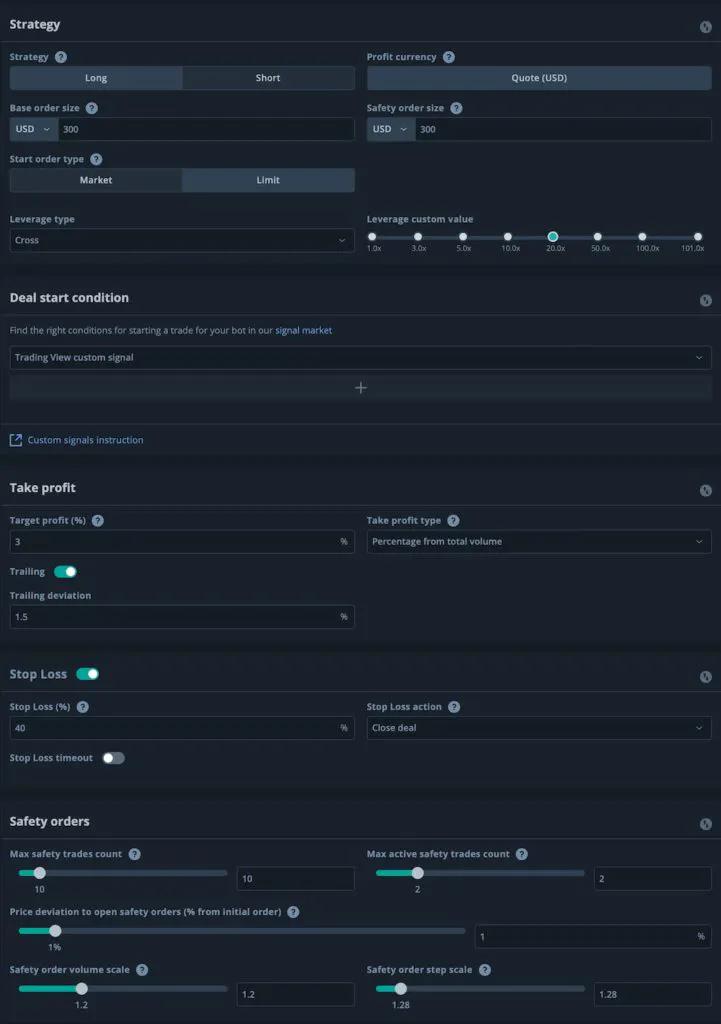 How this trading style works
Entry signal comes from TTB algo to start the 3Commas DCA bot.

The TTB algo also has multiple technical indicators built into it.
3Commas handles the rest: SL, TP and trailing TP.
Once the bot closes, it waits for the next entry signal.
For a more detailed explanation on how this all works, check out our other posts.
How long is a typical scalp trade?
Typically scalp trading strategies are fast, lasting seconds or minutes. Our take on it is a little different.
We prefer to use automation and don't stress when price goes against us.
We let the safety orders keep our entry close to the price action and take our TP automatically.
For this reason, our typical scalp trading lasts 1 -5 hours.
More Scalping Strategies
One of our favorite scalping strategies is to use scalp trades inside of a larger position that you may be swing trading.
Check out our post on "The Accumulation Bot" – It uses scalp trading many times in a typical trading day in to order to improve the average position of a larger swing or position trade.